Entertainers / Evangelists In Virginia Beach, VA


Know us!
Earl and Kimberly are full time entertainers/evangelists and have performed hundreds of shows up and down the East Coast, Mid West and in the Bahamas in many different venues including schools, libraries, churches, senior homes, camps, parks, civic auditoriums and on cruise ships. They have performed in events with Mercy Me, Jeremy Camp, Superchic[k], Big Daddy Weave, Shane and Shane, Skillet, Bebo Norman, Natalie Grant, Nicole C. Mullen, Sanctus Real, Grits, Ricky Skaggs, Blessed Union of Souls, Starfield and Aaron Shust seeing thousands receive Christ.

In 1990, Earl graduated from Southern Wesleyan University with a degree in Christian Ministries and a minor in Youth Ministries. In February 1991, Earl married his wonderful fiancée Kimberly. After ten years of marriage they adopted a son Rian who was born on December 28, 2000. Three years later they were honored once again to adopt a son Chase who was born February 8, 2004.
Earl has been in ministry for over 30 years and was ordained in July 1997.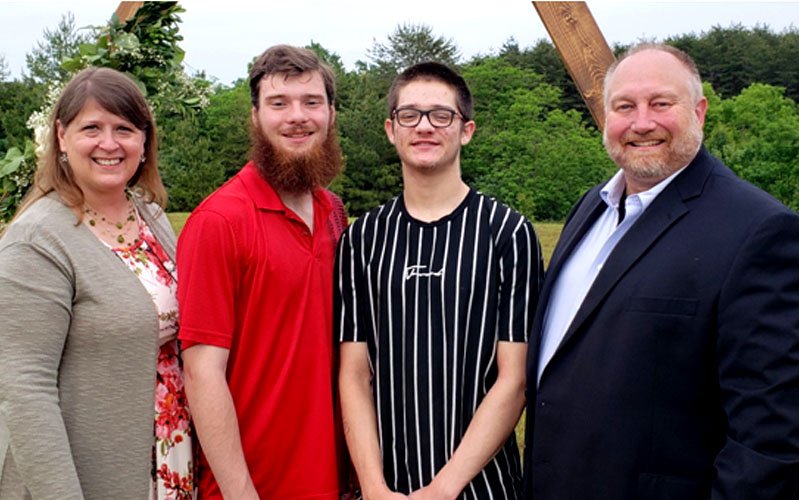 Earl and Kimberly have a passion for young people. They desire to see kids and teens receive Christ, grow in the Lord and then become great Christian leaders who are reaching out and leading others to Christ.

Earl has held positions as Pastor, Assistant Pastor, College Pastor, Youth Pastor and Children's Pastor. He and Kimberly have been in charge of revamping nurseries and children's programs to get them more relevant to today's culture and demands. They have organized and ran many Vacation Bible Schools, Back Yard Kid's Clubs, Kid's Camps and mission trips to reach children. Earl has been in charge of the children's ministry programs for many years during his denomination's Annual District Conference.

In October of 2001, Earl and Kimberly founded Vertical Kids Ministry. With a combination of cool illusions, puppets, juggling, balloon twisting, humor, story telling and audience participation, Earl and Kimberly's presentations provide a great deal of entertainment as well as solid spiritual value.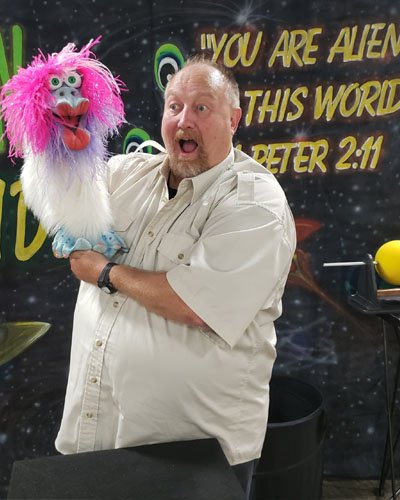 For three years, along with ministering in churches and special events as Vertical Kid's Ministry, Earl and Kimberly were the Children's Evangelists for Steve Wingfield Ministries of Harrisonburg Va. They traveled up and down the East Coast ministering at the week-long crusades.

For 7 years, Earl and Kimberly were missionaries to the American teenager. They ministered through a ministry called Ground Zero, based in Johnson City, TN and Myrtle Beach, SC. Earl came on staff in June 2001 and held the position as the Director of Outreach in which he organized big outreach events to reach the lost as well as train and equip youth workers and students.

In June 2003, Earl became the Impact Team Director. He ministered to and built relationships with youth workers linking them with other youth workers for encouragement, spiritual growth and the opportunity to share resources so that every teenager may be exposed to the gospel of Jesus Christ. Earl also connected those who responded to Christ, through their events, with a local church that disciples them to help reach the world. Earl continued this until they went full-time in their Vertical Kids Ministry in May of 2008. For 9 years, they were full-time with Vertical Kids.

In 2017, Earl came on staff as the part-time Children and Family Life Pastor at a Church in Chesapeake, VA. After two years on staff, Earl felt the call to go back as a full-time evangelist/entertainer with Vertical Kids Ministry.
Kimberly has held many different jobs and positions while married to her best friend Earl. Kimberly has 14 years of experience working in Christian retail. In addition to 10 years of working in her parents Christian Bookstore in Lynchburg, VA at New Life Christian Stores, she worked in Christian bookstores in South Carolina and North Carolina.

She was blessed to be a stay at home mom for 8 years in the early years of her two precious boys. Kimberly has enjoyed singing in choirs, praise teams and as a soloist. Kimberly has held the position as the director and other leadership roles of her local MOPS (Mothers of Preschoolers) chapter.She had the privilege of working with the Christian owned Chick-fil-a organization and got to portray the cow mascot for family nights, school events and local community events. Kimberly assists Earl in ministry and entertainment shows as an assistant for magic, is a puppeteer, music leader, balloon and glitter Tattoo artist/entertainer.
She is available for birthday parties, store Grand Openings, restaurant entertaining, festivals and anywhere kids and adults like to have fun. Kimberly loves teaching kids, making them laugh and most of all leading them to her Savior Jesus Christ.