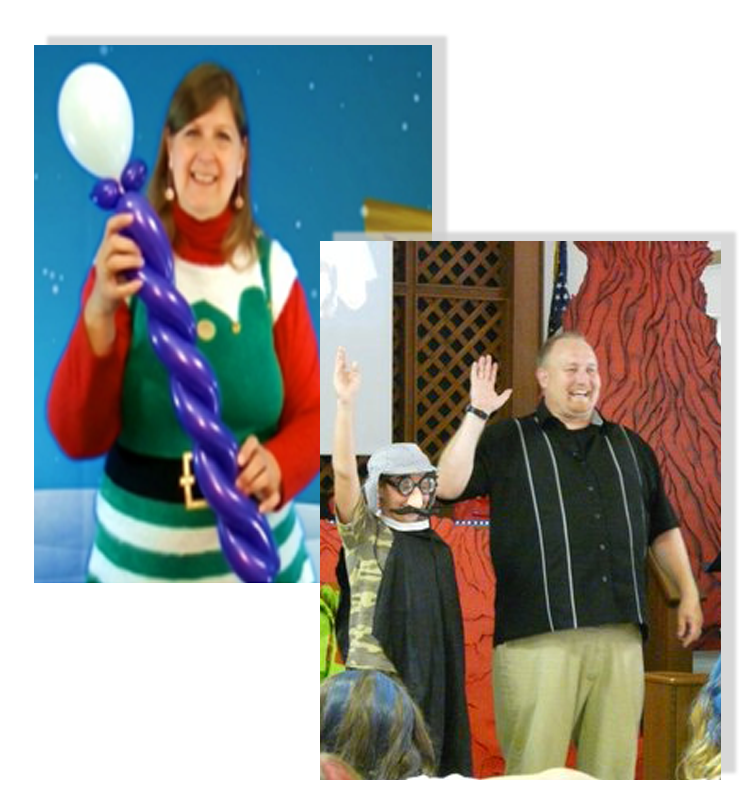 Putting Smiles On Faces & Joy In Hearts
Vertical Kids Ministry with Rev. Earl and Kimberly Long are Professional Children and Family Evangelists / Entertainers for over 22 years and have seen over 6600 first-time decisions for Christ.  With a combination of cool illusions, puppets, juggling, costumes, balloon twisting, humor, storytelling and audience participation.
Earl and Kimberly's presentations provide a great deal of entertainment as well as a solid spiritual value.
We have performed several thousand shows up and down the East Coast, Mid-West and in the Bahamas. They have performed in many different venues including schools, churches, camps, parks, civic auditoriums, festivals, senior homes, libraries and on cruise ships. They have performed in events with Mercy Me, Jeremy Camp, Superchic[k], Big Daddy Weave, Shane and Shane, Skillet, Bebo Norman, Natalie Grant, Nicole C. Mullen, Sanctus Real, Grits, Ricky Skaggs, Starfield and Aaron Shust.
Children, Youth & Family Entertainers/Evangelists
Vertical Kids Ministry is great for all ages! Equally adept at entertaining children, youth, college, and adults, we are able to present a program that families can enjoy together.

Through everything we do, we strive to create a genuine connection with the children, youth and adults! From Family Events and Homecoming Celebrations to Kids Church and VBS, Vertical Kids Ministry will always adapt to meet your needs.
We also have activities and entertainment suitable for Outreach, Holiday Parties and Outdoor Events.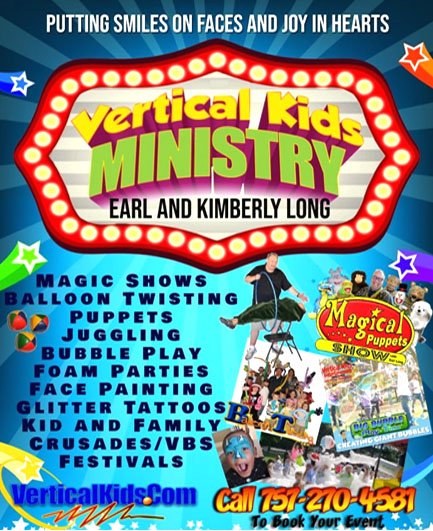 Creative Ministry Workshops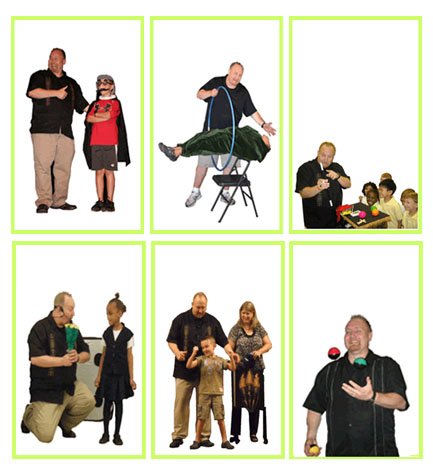 Why To Choose Us ?
More than mere entertainment, our programs present the gospel of Jesus Christ. Using Christian Magic and Illusions, Vertical Kids Ministry is perfect for an outreach event. A magic show can build excitement and draw in a larger crowd. Once a relationship has been established and we have captured the audience's attention, the Gospel of Jesus Christ can be presented in a simple and meaningful way.

Whether you are looking for entertainment for a banquet or a motivational message at a camp or retreat, Vertical Kids Ministry is exactly what you need. We can tailor a program, or a series of programs, designed to meet your unique needs. Every Vertical Kids Ministry event is an excellent opportunity to invite un-churched friends and family to a non-threatening environment where the love of God can be planted in their life.
We would love to hear from you!
Book Now!
! If you are interested in more information or to book us or you would like to check with us to see if a date is open, please don't hesitate to contact us. The easiest way is to fill out the form.
Summer Camps, VBSs and Crusades
Meet Earl & Kimberly Long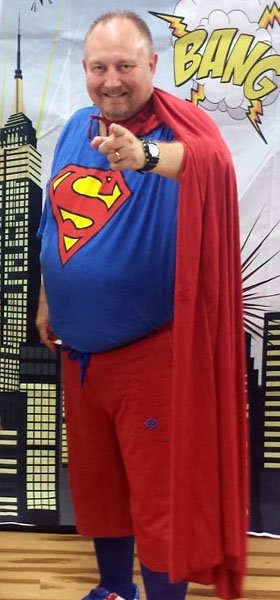 We are now Booking Summer Camps
We are now Booking Summer Camps, VBS, Kid's and Family Crusades and shows for your Spring, Summer and Fall Festivals. If you are planning an Upward Awards Night, Awana's Award Night or any other event, then call now to get the date you want.